| | |
| --- | --- |
| Maid Name: | LEONIDA |
| Nationality: | Filipino maid |
| Experience: | Transfer maid |
| | Filipino Transfer maid |
| Language: | English: (Good) |
| Place Of Birth: | |
| Height: | |
| Weight: | |
| Religion: | |
| Marital Status: | |
| Number of Children: | |
| Siblings | |
| Expected Salary | |
| Education: | |
| Off-days: | |
| Language: | |
| From | To | Country | Employer | Main Duties | Remark |
| --- | --- | --- | --- | --- | --- |
| 2018 | 2022 | Singapore | INDIAN FAMILY | COOKING, HOUSEWORK, CARE OF KIDS | FINISHING 2 CONTRACTS. AND WOULD LIKE TO CHANGE ENVIRONMENT AS LEONIDA IS SEEKING BETTER OPPORTUNIT |
| 2012 | 2018 | Singapore | CHINESE EMPLOYERS | SHE HAD FEW EMPLOYERS, HER OTHER EMPLOYERS OF WHOM SHE WORKED WITH SMALL CHILDREN AND LOOKED AFTER PET DOGS. | LEONIDA SEEKS TO HAVE GOOD EMPLOYERS AND BETTER PAY BECAUSE SHE IS CAPABLE TO SHOW HER COOKING ABILI |
| Areas of Work | Willingness | Experience | Evaluation | Comments |
| --- | --- | --- | --- | --- |
| Care of infants/children | | | | |
| Care of elderly | | | | |
| Care of disabled | | | | |
| General housework | | | | |
| Cooking | | | | |
| Language Skill: ENGLISH | | | | |
| Other Skill: GOOD IN COOKING, BAKING | | | | |
DEAR SIR/MADAM
I AM VERY GOOD IN COOKING CHINESE DISHES AND ALSO INDIAN DISHES. I AM ONLY SEEKING TO HAVE AN EMPLOYER WHO TREATS ME FAIRLY. I AM SIMPLE PERSON AND CAN FOLLOW INSTRUCTION AND I CAN DO MY DUTY AS A HELPER IN YOUR HOUSE. CAPABLE AND ADAPTABLE. CAN DO BAKING CAKE AND HAVE SENSE OF RESPONSIBILTY IN DOING THE TASK GIVEN TO ME. I PROMISE TO BE A GOOD WORKER WHILE IN YOUR EMPLOY. THANK YOU VERY MUCH.
Maid Agency: Kababayan Far East Manpower & Services
(License No.: 92C3162)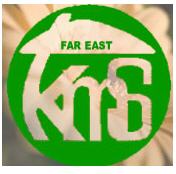 Address:
545 Orchard Road #04-18,
#04-18 Far East Shopping Centre,
Singapore 238882
Tel:
6733-1314, 6733-3717
Email:

[email protected]




Contact Person:
Ms.Nenita / Ms.Ligaya/Ms Riza
Handphone:
94509925 / 83181260 / 83123855 / 94509925/94602230
Website:
kababayan.com.sg
Office Hour:
Monday to Saturday: 10AM to 7PM

Last updated on 13-02-2022.
Maid Agency:
Kababayan Far East Manpower & Services
Contact Person:
Ms.Nenita / Ms.Ligaya/Ms Riza
Phone:
94509925 / 83181260 / 83123855 / 94509925/94602230
Contact Maid Agency Regarding LEONIDA